Half Marathon/Triathlon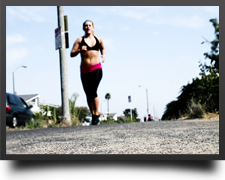 Our trainers will help you cross the finish line by designing you a custom training schedule that suits your lifestyle.
Half Marathon:
Half marathons are one of the most popular distances in running. This type of race is an excellent way to get in shape, increase your endurance, and test your limits. Unlike full marathons, at 13.1 miles (or 21.1K), you won't have to spend your entire day training, and you'll be able to quickly recover after running one. This distance is great for anyone looking to conquer a personal goal or thinking about tackling a full marathon.
Triathlon:
If you're looking for more variety and want to really test your endurance, a triathlon may be just what you're looking for. The combination of swimming, cycling, and running gives your body a diverse workout that can't be replicated. Through a detailed training schedule, we'll get you ready for the big day and ensure that your competition is a breeze.